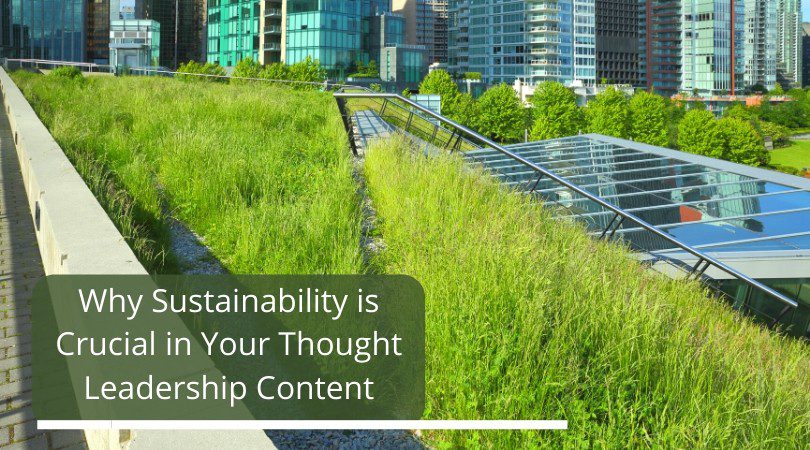 Creative Real Estate Copy
You can attribute it to many things: tightening environmental regulations, social change, and consumer tastes, but one thing is certain – business and consumer prospects want to see environmentally and socially-conscious messages.
But it goes beyond environmental concerns. Sustainability is about human health, social progress, and the physical and financial prosperity of all stakeholders to the industry and community.
Getting to the Heart of Sustainability in Commercial Real Estate
How can we succinctly describe 'Sustainability?' Is it about being 'green?'
Yes. However, it's a complex topic that merits a lifetime of devotion and study.
The heart of sustainability is the 3Ps or 'triple bottom line:'
People, Planet, and Prosperity.
Human progress and innovation in these three respects improve our odds of maintaining a green planet and eliminating conflict due to economic and social strife.
Wasteful and negligent business, investment, and construction practices pollute the environment, contribute to disease, repress social progress, and restrict communities economically.
To illustrate further, let's look at an example of considerations in sustainability specific to commercial real estate, asset management, property management, and workplace development:
Aspect of Sustainability

Components

Human Health

Quality healthcare
Excellent education
Indoor air quality (IAQ)
Water quality
Indoor environmental quality (IEQ)
Thermal comfort
Natural views
Ergonomics
Functionality (productivity)
Daylighting
Walkability
Transportation
Open space

Environmental Health

Reduced material consumption (3Rs)
Regionally-sourced materials (limits transportation waste and pollution)
Efficient water use
Reducing the carbon footprint
Native and adaptive vegetation
Protection of waterways, lakes, oceans, and aquifers
Stormwater runoff mitigation
Leveraging emerging green technologies
Reducing solar heat gain and island effect
Brown and greyfield remediation

Economic Health

Durable construction materials and methods
Use of local labor
Energy efficiency and reduced operating expenses
Minimized liability for sick building syndrome (SBS)
Quality education for a skilled and adaptable workforce
Efficient and ergonomic design for productivity
Quality public transportation and infrastructure
Designs and operations that appeal to incoming industry and capital – regional growth and prosperity
These are all interrelated, and synergies exist in benefits across the components of the 3Ps.
Incidentally, these are pertinent topics and elements to incorporate in your thought leadership messaging strategy. This table is a significantly abridged list – you'll never run short of content ideas when weaving your sustainable brand position.
Got it. So, how do content marketing and thought leadership mesh with these high-level objectives?
Demonstrating Expertise and Commitment to Innovation
Our primary goal in thought leadership is to advance our brands and build trust. The most practical and effective way to accomplish this is through written content.
Every bit of content you distribute – email to editorial – is an opportunity to show that you know your industry, your prospects' problems, and how to solve them.
Coincidentally, many of your prospects' and users' problems are centered around issues of sustainability, regardless of whether identified as such.
Cash flow issues? Tenant Satisfaction?
Both have causes and remedies involving efficiency, comfort, and long-term functional utility.
Incorporating these topics in your press releases and ghostwritten contributor articles shows that your commitment to values and principles is more profound than to economic profit and social status.
As opposed to formal mission and ethics statements that attempt to convey sustainability consciousness, editorial and informative content provide concrete evidence to the audience of your knowledge and dedication to doing the right thing for people, planet, and prosperity.
Furthermore, talking about sustainability in your thought leadership campaigns positions you and your firm as a conscientious innovator in your field.
Carving Out Your Brand Position and Building Social Goodwill
For pragmatists, this is really about brand positioning. Considering that young and older generations alike are becoming more sustainability-conscious, we need to make it a priority for inclusion in our marketing.
Millennials – now the largest segment of our population – gravitate to sustainable brands and are willing to pay a premium for associated products and services.
But it's not limited to millennials; 57% of Baby Boomers self-report that they're more concerned about protecting the environment now than when they were in their 20s, while 68% indicate they've changed their practices concerning environmental preservation.
Community support and social goodwill for your venture are paramount. Whether it's financing, permitting, or leasing, you'll need the community on your side:
42% of US and UK consumers consider sustainable materials to be the deciding factor in their purchasing decisions, and a third hold brands responsible for environmental health and change. Additionally, two-thirds put more trust in brands that make a public pledge to sustainability.
Become a Sustainable Brand
Commit to pursuing sustainable practices in your commercial real estate projects – and talk about it publicly on a broad spectrum of media.
If you're not sure exactly where sustainability fits into your business and how to leverage sustainable strategies to grow your practice through efficiency and goodwill, consult with design and content specialists that have an intimate understanding of the topic and how to relate it effectively to your audience in ways they find accessible and appealing.
/
https://creativerealestatecopy.com/wp-content/uploads/2020/01/WhySustainability.jpg
450
810
website_guru
https://creativerealestatecopy.com/wp-content/uploads/2020/08/crec-logo-gray.svg
website_guru
2020-01-31 07:00:50
2020-05-29 18:02:21
Why Sustainability is Crucial in Your Thought Leadership Content